By: Colin Roose, News Editor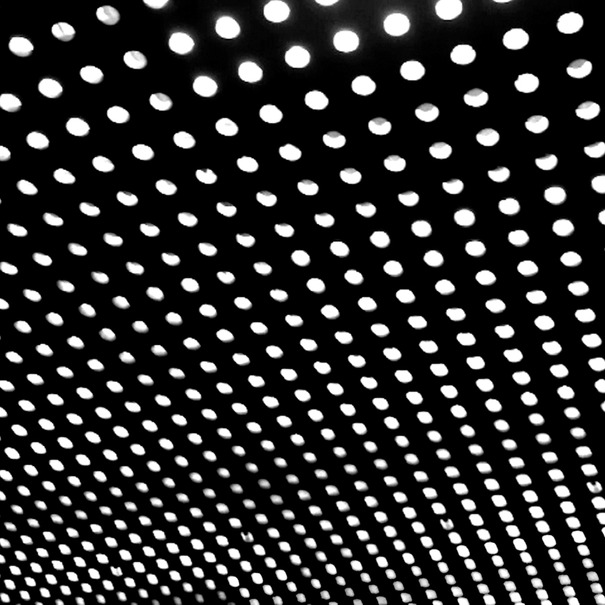 Anywho, the new records this week. Looming large on the list is
Bloom
by
Beach House
, everyone's favorite teen-dream-pop duo. Though you might have heard it already, as it was leaked way early. I started seeing reviews for it a couple of months ago. Take a listen
here
.
The musical descendants of
Brian Wilson
's fantasy lands, Victoria Legrand and Alex Scally, have created another 50 minutes of synthy bliss, reverb-laden vocals, and one-word song titles. Not quite rock, not quite electronica, the songs flow together in a waterfall of keyboards and Legrand's celestial singing. The only thing keeping the tracks from having any sense of time is the presence of "psht-psht" percussion, as I've heard one reviewer call it.
Lo-fi tendencies aside, your mileage of this album will really depend on how mellow you're willing to go with your indie. Programmed and carefully planned atmospheres resonate with me, but if you prefer organic, have a look at this week's other fine wares.
Not being familiar with his back catalog, I can only add my two cents by saying that his voice is in alarmingly fine form considering his age. It has a certain everyman quality that, in my humble opinion, many other country acts overdo with their exaggerated accents. As with
B. B. King
, the fact that he's still at it is enough reason to check out his new efforts.
I also have to admit that
Garbage
is not very familiar to my ears. But being something of a production buff and
Nirvana
fan, the fact that it features
Nevermind
producer Butch Vig is a pedigree I can't really pass up.
The lead single of
Not Your Kind of People
, "Blood for Poppies," at least sounds like it is straight out of '90s MTV - crashing drums and distorted guitars, but with a somewhat modern rap-tinged feel. I wouldn't really know though,
Sam Boyer
could tell you more about that than me. But if you can't stand Victoria Legrand's straight-from-heaven vocalizations, Shirley Manson's tougher pipes will be a much better fit for you this week.
The last album I'd like to point out is by a guitarist dear to my heart, but one you may never have heard of.
Trevor Rabin
is best known for being the guitarist for
Yes
in the '80s, the favorite band of yours truly. If you ever fell in love with the irresistible poppy riff from
"Owner of a Lonely Heart,"
you have this man to thank.
His new solo album Jacaranda is apparently all over the map, with classical, rock, and jazz being primary genres. I haven't found a stream to give it a listen yet, but it's worth a mention in this week's roundup because the guy has languished in obscurity since leaving the best band in the world, doing fittingly obscure soundtrack work. Do a Yes man a favor and give him a listen.
Check out the corresponding reviews this week on
ACRN
for more detailed overviews. And don't forget to skip the processed
Glee
banality newly thrown onto the racks.