By: Xavier Veccia, Features Editor
1. Cloud Nothings -

Here and Nowhere Else
Here And Nowhere Else
is

Cloud Nothings

at their best. Harder, faster and way more heartfelt, this album will likely be remembered as the record that cemented them as one of the best indie-rock bands of their time. If you're at all into guitar-driven indie, this album is a must listen.
It's no secret that I absolutely love
Tycho
's music. I'm a big fan of the chillwave sound in general, but Tycho does something special with the genre that's so incredibly unique compared to other chillwave musicians. Quite often, multiple bands and artists that fall under the same genre sound so much alike that it can be hard to distinguish what song belongs to whom, but I can always pick out a Tycho song. It's because of his individualism that made me fall in love with his sound in the first place. Tycho's just one of those artists that really speaks to me through his music and the guy doesn't even need lyrics to do so. I especially love his latest album because Tycho's managed to maintain the same sound he's always had without sounding repetitive and boring.
Festival season is about leaving all your worries behind and listening to some of the best musical acts the world has to offer. However, Thursday morning, we were reminded that there are some things even music can't protect us from, as two people were killed and 23 were injured due to a hit-and-run. The Austin police acted quickly and managed to get the suspect in custody shortly after the incident. The man will be charged with two counts of capital murder along with 23 accounts of aggravated. Our hearts are with the victims, their families and the concert goers.
In typical Golf Wang fashion,
Tyler
urged a massive crowd to push past security, who were controlling access to an already over-capacity venue, at a show Thursday. The Odd Future rapper was arrested later on Saturday for allegedly starting a riot. If he's convicted, Tyler could face up to a year in prison. A short video has surfaced in which Tyler can be heard shouting, "Just run in right now. Fucking do it. Let's go." That's just
so
Tyler.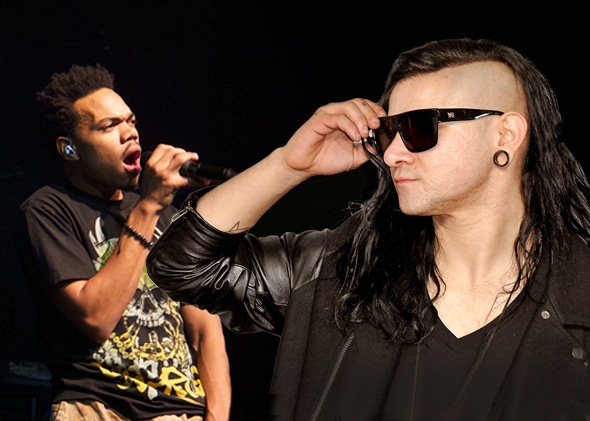 That might be a bit much. But did you
hear
his collaboration with
Skrillex
? Yeah, I guess the real story is that Skrillex pulled a
Hova
, releasing his first full-length studio album
Recess
song by song through his app, Alien Ride. And that's cool and all, but hot damn is that
Chance
song on it a banger. With his recent collaborations with high-profile recording artists like Skrillex and
Justin Bieber
, it seems Chance is trying to make 2014 an even better year than 2013. And that's good news for us fans.